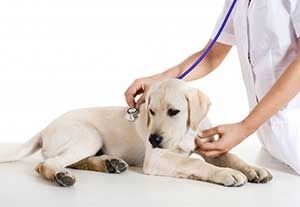 Our pets are a part of our family, and every responsible owner wants to ensure that his/her pets are in the very best of health. To help keep your pet in optimum health, we recommend full "nose-to-tail" wellness examinations at least once per year.
Animals hide pain and suffering, and they often become extremely ill before owners realize they are sick. Once they do become ill, many pets may require extensive medical assistance. Your pet may not be able to tell you what is wrong, but our examinations aim to discover the source of any problem. With annual wellness exams, we have a better chance to prevent serious problems before they arise.
If you have recently adopted, purchased or acquired a pet, we strongly recommend that you schedule a wellness examination within the first few weeks of ownership. New pets that are adults or seniors should have an annual wellness checkup to ensure that they have no hidden illnesses or diseases brewing, as should young animals, which may be more vulnerable to illness. Establishing a baseline, or starting point for medical care is important for all new pets added to your household. Then an annual exam adds to our knowledge base each year.
Puppy Wellness Care
Kitten Wellness Care